Hi,
I cannot find a way to PM/DM another user. Am I missing something? Would that be possible?
Hi Luc, you should be able to PM other users. If you click on your account icon in the top right corner you should see a message option appear in the top of the drop down menu. Let me know if this doesn't work.
Hi Maaike,
So I found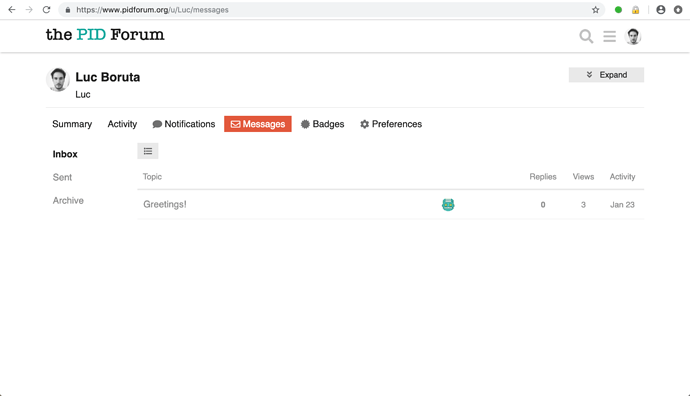 but I don't see how to start a new conversation. I tried disabling ad-blockers and other browser extensions that remove content, without success.
Ah - the minimum trust level to send messages was set to 1, while you are new user (level 0). I adjusted the settings, does it work now?
Yes, now I see a blue button reading "New Message". Thank you!